Home
»
Digital Camera & Film Classes
Digital Camera & Film Classes
[wp_eStore: cart_when_not_empty]
2 Hour Private Lesson Online
Beginner or Intermediate Levels. Kathy Peoples will personally instruct you in using your digital camera. Tailored to your needs. Learn what you need to know with easy teaching methods. You'll be on your way to stardom quickly!
Lessons: Call or text to schedule your lesson.
Cell Phone Photography Lesson
Learn how to capture a masterpiece with your cellphone Online only. We will discuss • how to get the exposure right on your cell phone • composition and the different rules • using the light in front of you • how to enhance the color of your photos • how to manipulate your photos using free Apps.
Call to schedule your appointment time.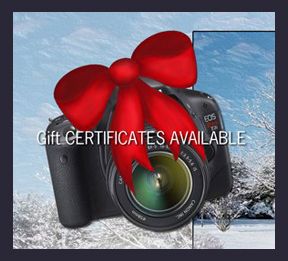 Gift Certificates
Surprise your loved one with a Gift Certificate. Can be used toward classes or private lessons. It's what they want!
We add new classes all the time. Check back later or call the studio for info.
________________________________________________________________________________________
If you have an idea for a class, please send us an email at Katydidphotography@comcast.net